I promised myself I was not going to buy any new dresses for this holiday season, but as parties are approaching, I do feel a little sad about that… If I HAD decided to buy a new dress though, I would choose one of these: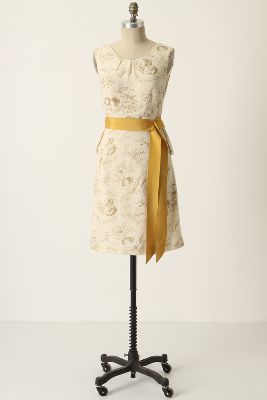 Windowpane Dress from anthro.  The back is just divine.
Party-Perfect Dress from modcloth. I love the rich colors of this dress, I would feel like the center of attention.
Heidi Merrick Dress at Sunday Brunch Dress, by the way if you have not checked out this dress shop you should.  Definitely expensive, but everything the owner chooses for her shop is exquisite.
Tibi Dress at shopbop.  Um… awesomeness galore, right?
So there is a little bit of what I am coveting… rather than buy these beauties I will focus on finishing off my shopping.  Really, all I have a left is a few little thing for J's family, but unfortunately these are the most difficult for me.  Any ideas for college aged brother or future in laws who have pretty much everything they want and need? Yikes 🙂  Hope you all are having a lovely week!