Yesterday my mom and I went to visit the anthropologie in Greensboro to try on a few things… Mostly I went to return the Stars and Stripes skirt, which I loved but when I followed to directions and hand-washed cold, the red dye ran all over it…  AHH!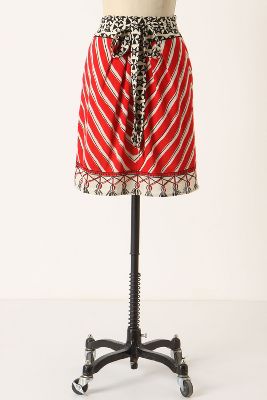 There it is… now I am debating… I can get a new one shipped from MI, which is a bit enticing, because the skirt looked fabulous on and I got a TON of compliments the two times I wore it. BUT is it worth the shipping and having to dry clean?  What are your thoughts?
I also went to try on the Wind Catcher Dress, in hopes of wearing it to a wedding.  The dress is really pretty, but the reviews of the cups/top being too big are SO true.  I am relatively small busted, but seriously they bust of the dress was floating inches away from my chest.  BIZARRO. Sad.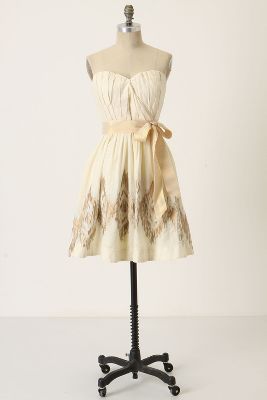 Finally, I tried on the Perilla dress, which I loved.  I tried the small and it was sooooo flattering.  I really want it and I know my cost per wear on this dress would be excellent, but I am going to hold out and see if it will go on sale like the last pretty I wanted… which I ended up snagging on sale 🙂 Wish me luck! Hope everyone has a great weekend!